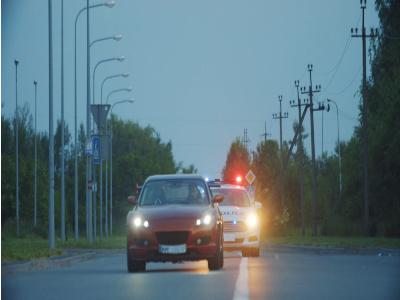 Nobody likes to see the red and blue lights in their rearview mirror, but you can make a bad situation even worse if you decide not to pull over for an officer who has directed you to do so. Failing to pull over when directed is considered an attempt to flee or elude police, and depending on the circumstances, it can be a misdemeanor or felony offense. In today's blog, we take a closer look at the crime of fleeing or eluding police in Illinois, and how you can defend yourself against the charges.
Fleeing and Eluding Police In Illinois
The crime of fleeing or eluding police is laid out in 625 ILCS 5/11-204, which states:
"Any driver or operator of a motor vehicle who, having been given a visual or audible signal by a peace officer directing such driver or operator to bring his vehicle to a stop, wilfully fails or refuses to obey such direction, increases his speed, extinguishes his lights, or otherwise flees or attempts to elude the officer, is guilty of a Class A misdemeanor."

...