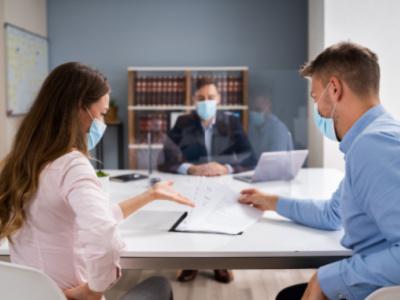 If you've made the decision to move forward with a divorce, you're not alone. Divorce rates have skyrocketed this year compared to years past, and many believe this spike is in part caused by additional stress fueled by the coronavirus pandemic. However, the pandemic is also affecting how the courts are handling divorce proceedings. In today's blog, we take a closer look at how Illinois is handling divorces during the pandemic, and what you should do if you're planning on moving forward with a divorce during these turbulent times.
Divorcing In Illinois Amid The Coronavirus
As we mentioned in the intro, we're seeing a noticeable increase in the amount of divorce proceedings in Illinois and across the United States. Statistics show that the number of couples interested in a divorce between March and June increased 34 percent compared to the same time period in 2019. This may seem like a stark increase, but it's not without reason. That time period is generally considered the first wave of the coronavirus pandemic.
During this time, people were being laid off from work as businesses closed their doors, others were trying to do their best to work from home, and many parents were trying to juggle schooling and childcare as schools and daycares told kids to stay home. Add in the fact that people were getting sick and we were advised to limit in-person contact, and all of these factors greatly increased stress in our lives. Everyone handles this stress differently, and while sometimes it can make couples stronger, stress can also amplify issues in a relationship and lead to irreconcilable differences.
...